Another Blade Running Chef-d'oeuvre from Villeneuve
Genre: Science Fiction    Run-time: 2 hours 43 minutes
When I heard that Blade Runner 2049 will be directed by Denis Villeneuve I was already in for its first day run. Till now, I have watched it two times. The director has celebrated a different kind of noir taste with his previous movies such as Arrival, Enemy, Sicario and Prisoners.
Story
The story follows a blade runner named K (Ryan Gosling) who was assigned to kill another replicant Sapper Morton. It leads him to a long-buried secret about a kid, who is related to another former blade runner Rick Deckard missing from last thirty years.
Review
What makes a movie legendary?
In my view – the film, which lures you away from your present and fills up your imagination with a charismatic live story, should be called legendary.
Blade Runner 2049 particularly excels in its cinematography with scintillating images, near-perfect and colourful visuals and soporific background score. The film holds your breath with seamless scene transitions and illustrative dialogues. While watching the time will seem like fumes with hypnotic music; because the director wants you to invest your moments to absorb the scenes and let you use your conscience to explore the upcoming.
As I told earlier that the movie is in the noir-genre with several pieces of puzzles distorted everywhere. This means that it closely follows a single character and the audience get to know other characters through the protagonist's journey. You, as an audience, shall discover only the information what our protagonist has found out. Comparing to the previous one came in 1982, the story is simpler.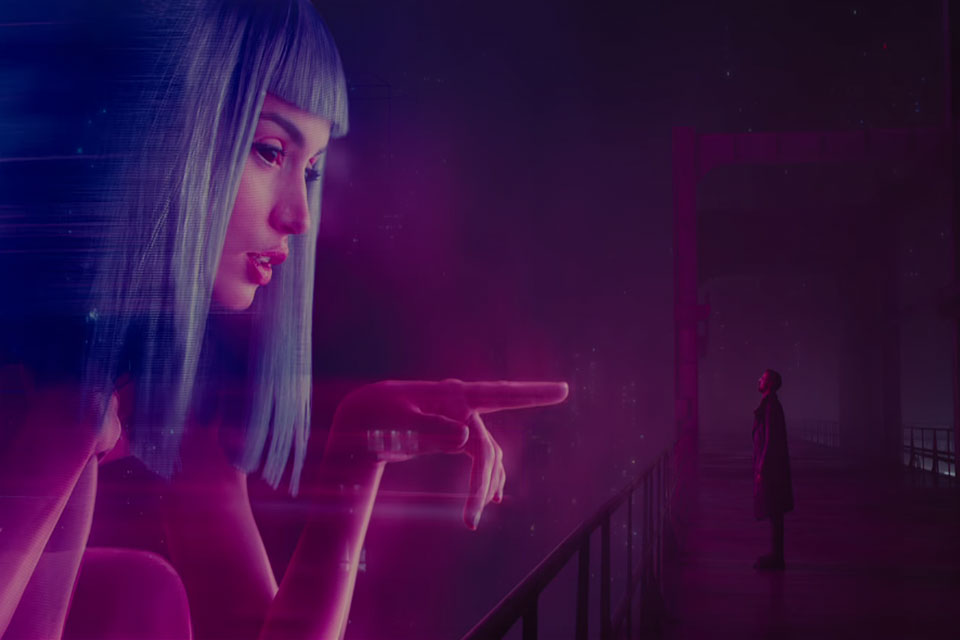 Ryan Gosling as a Blade Runner has given perfect expressions as he explores the humanity and existential truth about him through many events. Ana de Armas as Joi is beautiful and gives a true reflection of an OS with emotional ability. Sylvia Hoeks as Luv has done a marvellous job as an antagonist who is inferior to her master but superior to others.
The return of Harrison Ford as Rick Deckard could have been messy and unrelated but the story was knitted in such a way that it never felt forced. Harrison Ford has given his best performance as a regretful father and a proud former blade runner. Dave Bautista and Robin Wright have done their part very well. Special mention to Jared Leto for his impact on the small screen presence.
Overall, the film confidently holds your hand, introduces to a well-conceived post-apocalyptic world and lets your innocent mind explore it with Benjamin and Zimmer's jaw-dropping music. If you are a sci-fi fan or looking for good storyline but dropping the idea of watching due to its run-time, then you are missing visual treat. All the amateur and young filmmakers can take an inspiration from this masterpiece.
So, do watch this movie. I will be happy to hear from all of you even if you haven't watched this movie.
PS: I wrote this review because this movie is getting poor box office results, lesser than expected, as people are unwilling to watch because of its run-time. This is the 2nd time in this year a masterwork has received lesser audience than deserved. The last movie was War for the Planet of the Apes.
Keep Watching Keep Reading Keep Humming