It was past 3:30 in the morning when I heard the demise news of Sridevi, one of the greatest actors in Hindi Film Industry. The information was given by one of my dear friends on WhatsApp when I was busy sharing an informative video I just shot. The news was shocking, considering her age was only 54 with no recent news of her being unwell. This led to a thought that this could just be a rumour. Sadly, it was not.
Sridevi's contribution to Hindi Films can't be measured in words as her diverse range of acting skills inspires millions of newbie or people from actors' fraternity. She was undoubtedly charming in comedy roles but her sensitive and intense roles were flawless, be it her portrayal as an antagonist (almost) in Laadla and Nagina; or women-centric films like Chandni, Judaai, Sadma and Lamhe; or comedy relief in Chaalbaaz and Mr. India. She has had an illustrated career of almost four decades and was successfully leading her second inning with the films like English Vinglish and Mom.
How Significant These Four Decades Are?
We were watching commercials on our television set. There was a new trailer of Hate Story 4 featuring. Suddenly, my flat-partner asked why Urvashi Routela has to do such roles. It was kind of rhetorical question but I said anyway that
There are a few numbers of movies which give an opportunity to a female actor to show her acting talent. They are often shown as beauty pieces (objects) adorned by jewellery, makeup and their dancing skills. The hard fact is that 'heroines' are mostly used to increase the seductive appeal of the film. Urvashi Routela, I believe, is a victim of these petty minds of producers.
So, what could she do differently?
She can play a lead in Hate Story 4 – a franchise movie that is completely based on sex and the revenge. And now, Urvashi will be able to prove herself as an actor. Look at the history, you can find many names such as Neha Dhupia, Mallika Sherawat, etc.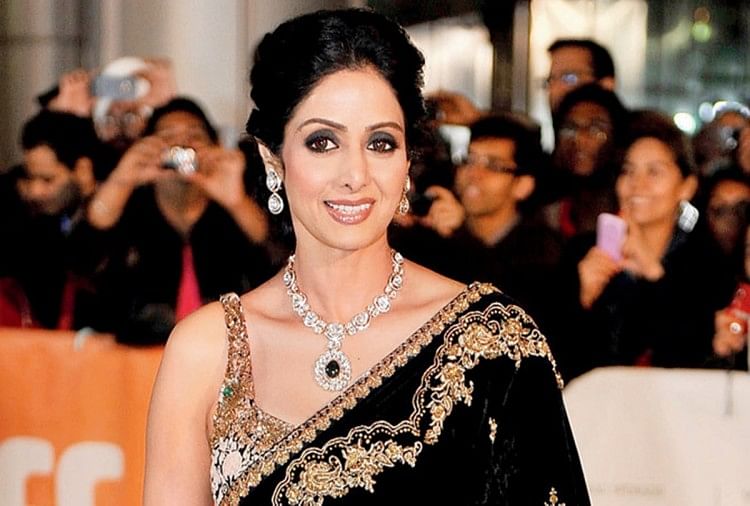 Writers' and producers' such ignorance about female lead in the movie is one of the reasons that the career span of a female actor is much smaller than a male actor.
Sridevi has ruled in these 4 decades despite all that.
Now, you can understand how important these four decades are. In these 40 years, Sridevi not only glamoured as a beauty queen but made people laugh, cry and angry with her characters on the big screen.
Which of her movies I connect with most?
I have been following her movies since my childhood, not as a big fan but as a movie buff. I liked her in Chandani, Mr. India, Mr. Bechara, Sadma, English Vinglish and her last year movie Mom. But for me, the most memorable role Sridevi played was in Lamhe.
The movie was a milestone in Yash Raj's career and is exemplary for a classic filmmaking style. It renders the beautiful landscapes of Rajasthan with multiple long and moving shots. The audience was given a proper time to absorb the entire scene and experience the scenic and sensual aura of Rajasthan. Story-wise it narrates a mature love-story between a middle-aged man and a young girl. Indian audiences were not ready to digest this story. The songs were melodious and timeless. You can still sing it anywhere.
Anil Kapoor and Sridevi's characters were spellbound with lots of subtle emotions and minimal dialogues. Sridevi has comparatively more to express through her voice but she was indeed talking more through her eyes (yes, subtext behind the dialogues). The movie will always be close to my heart and Sridevi as Pooja Bhatnagar has become the dream girl of my life.
Last Words
This article seems like a review of Sridevi's acting career but trust me, it's more of an emotional tribute to her.
Sridevi was the queen of the Silver Screen – chaotic and exaggerative in funny moments; ecstatic and unbelievable in her naughty acts; convincing and unfaltering in her serious roles.
May her sould rest in peace.
Keep Reading Keep Humming