No, this is not a fairy tale. This is the same world which is shown through the eyes of Greta Gerwig. The only difference is that the movie Lady Bird doesn't fall in the category of women victimized in the patriarchy world.
So it happened. A woman writer writes a tale to describe exactly what she would like to say.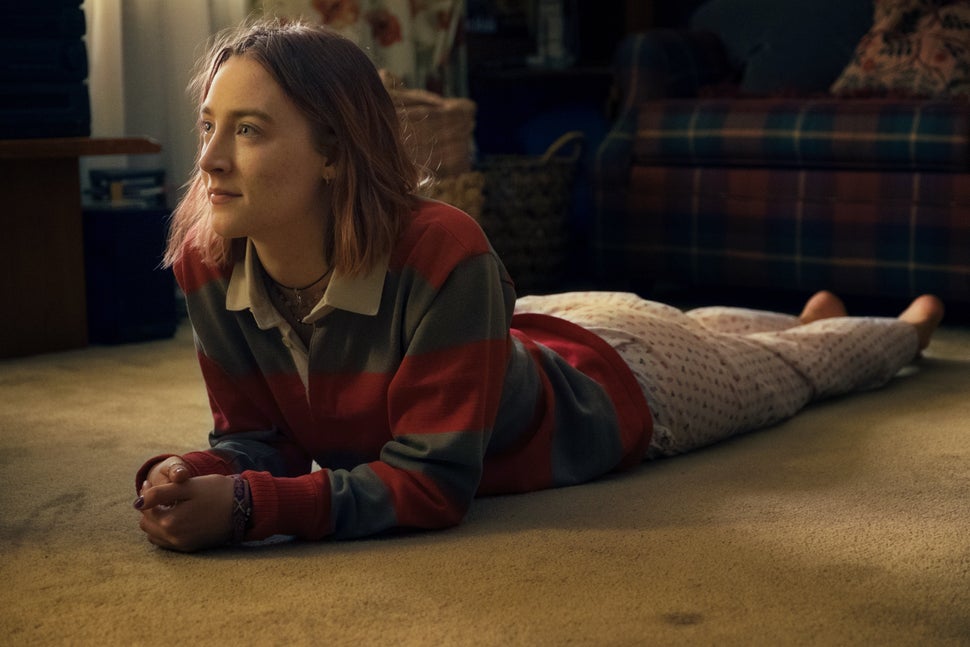 Lady Bird revolves around a young teen girl named, Christine, who lives in Sacramento and has named herself 'Lady Bird'. She insists her family and people to call her by the same name. The plot unveils how this sweet seventeen girl character arc is formed while dealing with studying, love life (crushes), family expectations and her mom.
The film lets you go through her journey through her adamant demands, welcoming nature, flickering ideas and wannabe grownup behaviour despite the seemingly calm look. Apart from Lady Bird, this film has crafted all supporting character beautifully, thanks to its writer Greta Gerwig. In supporting roles, Lady Bird's mother has shined all of her scenes throughout the movie. Moreover, the characters including the father, brother, her half-sister and her best friend have added a substance for Lady Bird to act upon; this gives more depth to the story. So, yes – this movie has a character-based plot.
Greta Gerwig can be a coming of age female writer and director (completely depends on her future filmography) with an eye to perceive the world as it is. However, there are more female writers & directors like Kathryn Bigelow (The Hurt Locker & Zero Dark Thirty), Sofia Coppola, Meera Nair, Deepa Mehta, Niki Caro,  and Patty Jenkins (Wonder Woman & Monster) who has given a novel direction of filmmaking. Greta Gerwig is a wonderful addition in this list with new writers like Ashwini Iyer Tiwari (Nil Battey Sannata & Bareilly Ki Barfi – directed), Zoe Kazan (Ruby Sparks) and Kate Seigel (Hush). But unfortunately, these numbers are countable (not enough).
Why do we need more female writers?
There is a statement made by Kumail Nanjiani, the writer and actor of Oscar Nominated movie The Big Sick.
"Some of my favourite movies are by straight white dudes about straight white dudes. And now straight white dudes can watch movies about dudes like me, and you relate. It's not that hard. I've done it all my life."
This statement holds well even in the context of women empowerment in cinemas which is about making movies in the perspective of women and watching it. And how do we achieve it? By bringing more female writers; because male writers have tried in the past and most of them failed miserably.
Overall, Lady Bird is too good to pass. Watch it if you are female; and if you are male, you should watch it.
Keep Reading Keep Humming