Do you miss watching an elegant and almost dreamy yet so real romantic film on the screen? Probably, you'd remember Casablanca (which, strangely, I don't like despite its tight screenplay) or The Apartment, Sleepless in Seattle, You've got mail, etc… And then came
Meet Joe Black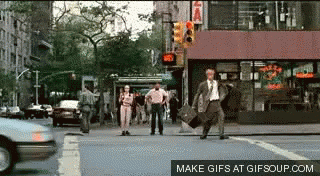 Came in 1998, the film is loosely based on the old film *Death Takes a Holiday (1934)* and has Brad Pitt, Anthony Hopkins and four not-so-internationally-known actors (except, maybe Jeffrey Tambor from Arrested Development). So, what went wrong?

Actually, nothing from the filming perspective. Let me expand.

Do you know when a genre like romance works? Take any of the films mentioned above and you will find two things in common – Sharp Screenwriting and Strong Performances. Actually, both of the elements make any movie better but Romantic story doesn't have anything else (like action, visual effects, cinematography experiments, etc) to rely on. It mostly has talks and blocking.

From the opening scene with Anthony Hopkins – a father and the businessman – the story laid out the character details through small interactions without forcing the exposition upon the audience. The chemistry between characters was blooming with each scene from the moment the father character (Anthony Hopkins) says this line
"Love is passion, obsession, someone you can't live without. I say, fall head over heels. Find someone you can love like crazy and who will love you the same way back. How do you find him? Well, you forget your head, and you listen to your heart. And I'm not hearing any heart. Cause the truth is, honey, there's no sense living your life without this. To make the journey and not fall deeply in love, well, you haven't lived a life at all. But you have to try, cause if you haven't tried, you haven't lived."
The dialogue not only conveys the father's expectations from his younger daughter but his belief he has been holding for this long 65 years.
Each character is given their own struggle, goals and motivation to walk on that culminate into an earthly development in the story uplifted by the music (by Thomas Newman). It gives tenderness to all the romantic and crucial moments of the film without any hiccups or sudden change in tempo or rhythm. And that's another quality of the script. The story is dealing with death walking on the earth which could go anywhere; from made-up after-life concept to a bustling joyride of the death but it holds and focuses on the human side of it while introducing some actual magic and subtle humour for us to watch and listen. Such balance holds the movie's pace and gives you time to breathe while keeping you on the edge of the seat.
At this point, I must mention the writers involved in this film – Screenplay by Ron Osborn, Jeff Reno, Kevin Wade and Bo Goldman. The film is directed by Martin Brest
Each actor played their part exactly how the script intends and the movie gives all of them, even the side characters enough space to perform. As an audience, you are so involved in the scene that it reflects on your face.
Brad Pitt is often thought of as a charming and sexy male model but the kind of work and ranges he has portrayed, a very few could touch that number of varieties. In this film, his subtle way of changing his accent when requires is incredible. Claire Forlani is seductively beautiful and lost as a lover and affectionately cute as a younger daughter. Marcia Gay Harden, as an elder sister, has shown how deeply she is hurt with each passing day while gladly accepted the role of organizing her father's 65th birthday event to show her affection for him. In her own words, to her father:
"I've felt loved, and that's all that matters. So, never mind favorites. You're allowed to have one. The point is, you've been mine."
So, if you are fond of such an intimate story with the intricately beautiful dialogues and harmonic music, then pour a bottle of wine with your favourite starters, pull up your blanket and play this movie.
Another Underrated (almost forgotten) romantic film recommendation in Romance –
Great Expectations by Alfonso Cuaron – Ethan Hawke and Gwyneth Paltrow
If you've already watched or will watch any three films then do let me know how you feel. Any other romantic movie recommendations apart from this? Do tell. I am here.